TEKEVER Group
TEKEVER is a Portuguese group, focusing on the development of technology, products and services in the areas of information and communication technologies, aeronautics, space, defense and security. It expanded in the last decade opening offices in the United Kingdom, the United States, China and Brazil. Being involved in a number of international projects (i.e. with EMSA and ESA), TEKEVER develops control systems and manufactures drones at its facilities in Ponte de Sor, where it runs three of its subsidiaries:
TKR Communication Systems
TEKEVER Autonomous Systems
T Space – Space Systems

L3 Commercial Training Solutions
L3 CTS is a subsidiary of the American simulator manufacturer L-3 Link Simulation & Training and has its headquarters in UK. Being finally part of L3 technologies, it provides the highest level of airline pilot training, resourcing and simulation. L3 CTS claims to be word leader in this business, aiming to train 1,000 pilots per year worldwide. Since autumn 2017 L3 has a large training facility in Ponte de Sor. It has acquired the former G-Air Training Center with capacities for training of 500 students per year.

GFS – Global Flight Services
Global Flight Services is a recently established maintenance company. It is developing a comprehensive support service center at the aerodrome of Ponte de Sor with a substantial investment to build up various services for aircraft and pilots – targeting General Aviation as well as commercial aircraft owners. GFS is covering everything, from small maintenance issues via CAMO services to complete and extended overhauls. For pilots it will offer maintenance training, the necessary equipment and more. A luxury company-owned hotel will care for the needs of the pilots while staying at the airfield.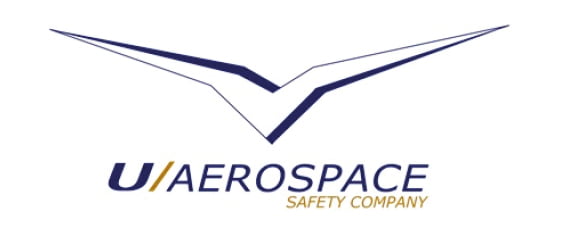 U Aeroespace
U Aerospace is a subsidiary of Ulmer Aeronautique, working in development, manufacturing and marketing of
oxygenation equipment for aircraft and helicopter crews as well as skydivers. The company is also developing
test equipment for the whole scope of their products. Additionally it is providing research and development for
other companies.

Heliavionics Lab
Heliavionics Lab operates a business of maintenance and repair, specialized on KAMOV helicopters. It maintains a part 145 certificate and holds widespread further qualifications. Besides maintenance and repair, Heliavionics Lab offers the inspection of helicopters and their engines, parts and components, selling also parts and accessories.

ANPC – National Civil Protection Authority
The National Civil Protection Authority (ANPC) maintains a base for their Kamov and Ecureil helicopters at the
Ponte de Sor aerodrome. The helicopters are used for rescue and forest fire fighting. Ponte de Sor is their home
base across the whole of Portugal, providing also all kinds of maintenance and repair for the whole fleet.

Flytech
Flytech is offering parts and services for ultralights and light aircraft. Founded in 2005 by two aeronautical enthusiasts and professionals with more than thirty years in aeronautical maintenance, Flytech has a significant know-how in services and products.

REXIAA
REXIAA specializes in the utilization of high performance
composite materials for the aeronautical and
transport industries.
www.rexiaaa-group.com